Anti-static flame retardant pvc curtains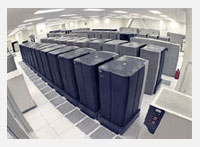 Our anti-static PVC curtains provide computer data centres and server rooms across the UK with a safe, flame-retardant, low-smoke option for isolating cold and warm aisles.
Installing PVC curtains in your data centre will also cut your energy bills considerably, by reducing your requirement for air conditioning and fans as a result of improved cooling efficiency.
Our anti-static curtains are also ideal for other electrically sensitive areas and clean rooms.
They conform to EN1598 standards.
Our data centre curtains deliver:
=-Improved airflow management
- Reduced power usage
- Enhanced cooling efficiency
- Easy server access